Our Founder;
Kaan KAHYAOĞLU (Food Engineer - ISO 9001-22000 Lead Auditor)
He was born in Mersin in 1969. He graduated from Çukurova University, Department of Food Engineering in 1990. In the same year, he started working at the Austrian firm Gold Fassl brewery.
He received his master's degree in "Total Quality Management." In 1992 and 1993, as a Quality Audit specialist at Istanbul Bureau Veritas, he performed food safety and quality audits of many domestic and international companies. These companies include catering companies such as Sofra, Eurest, Sodexo and companies such as Carrefour.
In 1993, he continued his education abroad (in Belgium) in Food Safety Supervision.
1996 Sardunya Catering company has established quality department and systems, its services during the food safety of all points given and perform quality audits, conducted all international certification work and runs the company became the first International Quality System documentation of the companies in the Catering Sector in Turkey.
In 1999, he transferred to Abela Catering and Services as a senior manager responsible for operations and quality. He completed his trainings and worked on Airline Catering and food safety systems in Dubai.
In the following years, he worked in similar companies as a senior manager responsible for Food Safety and Total Quality, Operations.
In January 2004, he officially established the DKN Quality Management Consultancy company.
As of that date to be based in Istanbul, Ankara, Izmir, Antalya, Adana, Konya, Hatay, of Izmit and Turkey's local and international companies in many provinces and operation of the Food Safety and Quality Systems Consulting is conducting.
Kaan KAHYAOĞLU Food Engineer and ISO 9001-22000 Chief Auditor.
Practice Areas: Quality Management Systems, Purchasing Systems, Sales and Marketing Systems, Catering Production and Restaurant Operational Management Systems, Management Consulting.
Yasemin YILDIZ (Food Engineer-ISO 9001-22000 Lead Auditor)
Since 2002, she started to work on Quality Systems and joined the group in 2004 with the establishment of DKN Quality Management Consultancy.
She has completed ISO 9001: 2008 and ISO 22000: 2005 lead auditor training. ISO 9001, ISO 22000, BRC Food, food business operation systems, especially in quality and operational control.
Establishing, auditing, training, etc. of Integrated Quality Systems of many companies. She carried out his work.
She carried out the BRC Food Safety System installations and supervision of the companies.
Food production facility operational setup of the system, technical and personnel operational training, vendor selection, personnel selection, menu design, production planning, cost assessments, etc. operational with all stages of the quality system are found in organizations advancing in parallel.
She worked on the establishment and management of quality and operational systems related to the floor catering services of private and corporate hospitals.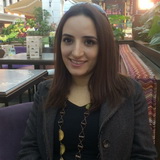 Nilüfer KAHYAOĞLU (Audit Specialist)
She started his working life in the Tourism and Hotel Management sector, then worked as an Operations Manager in leading companies such as Sofra, Sardunya, etc., and carried out Quality and Hygiene audits as an audit specialist on behalf of İŞMER (within İs Bank) between 2000-2005 and TSP (Total Solution Provider) in 2010.
She joined the group in 2004 with the establishment of DKN Quality Management Consultancy.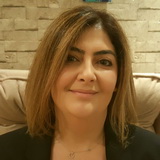 Mebrure Özge İSTEKLİ (Audit Specialist)
She graduated from Ankara University Food Engineering Department. She received training on ISO 22000, ISO 9001, ISO 19011, OHSAS 18001, BRC, GMP, GHP.
She took an active role in the production department in sectors such as breakfast cereal, dried nuts ̧, catering, milk and dairy products. As a result of his laboratory experience in Adana Food Control Laboratory
In 2019, she joined DKN Quality Management Consultancy.